Cornmeal is an ingredient that all of us frequently use, but we never really pay attention to it. It's always there, idly sitting on the highest of shelves, waiting to be used again, no matter how rarely that might be. It's highly underappreciated, yet when we find the jar is empty, problems arise. How can I make my special cornmeal cookies without cornmeal?!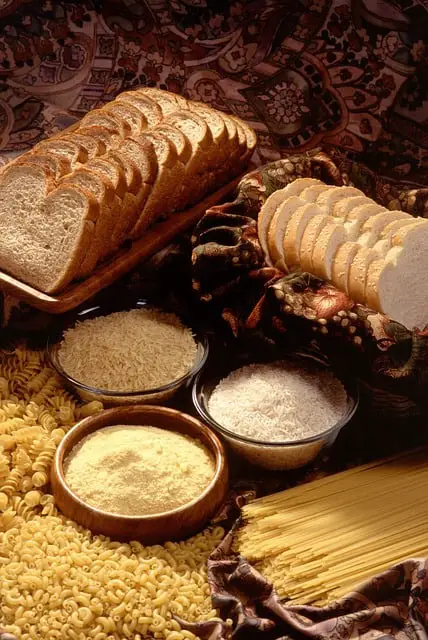 Although it might seem like all is lost, don't worry. We've got a list of 5 cornmeal substitutes that will do your cookies justice. And out of all 5 of them, you probably have at least one in your kitchen right now.
But first, let's talk about cornmeal for a bit — what it is, where it comes from, and why we use it in the first place.
| Image | Title | Lowest New Price | Buy |
| --- | --- | --- | --- |
| | Bob's Red Mill Corn Flour, 24-Ounce | | Buy Now |
| | Palmetto Farms, Grits Stone Ground Yellow, 32 Ounce | | Buy Now |
| | GRITS CORN POLENTA ORG 24OZ | | Buy Now |
| | Kellogg's Corn Flake Crumbs, 21 oz Boxes | | Buy Now |
| | McCormick Panko Bread Crumbs Italian Herb, 21 Ounce | | Buy Now |
Prices pulled from the Amazon Product Advertising API on:
What is Cornmeal, Anyway?
As you probably already know, cornmeal is a common ingredient in all parts of the world, especially North America. Typically, you can buy it in almost every supermarket or grocery store. Basically, Doritos and other snacks that we all know and love all have cornmeal as their main ingredient.
It's really no wonder that cornmeal is so popular all over the world. It's quite a versatile ingredient, similar to wheat flour. Besides, it gives some foods a really delicious and unique flavor.
Another reason why cornmeal is so widespread is its low cost and accessibility. From South Africa to Siberia, cornmeal is the go-to ingredient for many dishes. Furthermore, even though it's inexpensive, some Michelin-star restaurants use it in their most prestigious recipes.
So, where does cornmeal come from? Obviously, it comes from maize (a fancier word for corn). The maize is dried up, processed, and ground to produce things like cornmeal, corn flour, and polenta.
Cornmeal Substitutes
You might be concerned whether your recipe will work if you don't use cornmeal. And that's OK — you have the right to be.
However, we assure you that cornmeal is highly replaceable. In the next couple of paragraphs, you'll be able to read about 5 of the best cornmeal substitutes ever.
While some of these substitutes closely resemble cornmeal, some of them don't. Some have coarser textures, and others are missing that corn flavor. All in all — it is up to you to decide which one will work best for your dish.
Corn Flour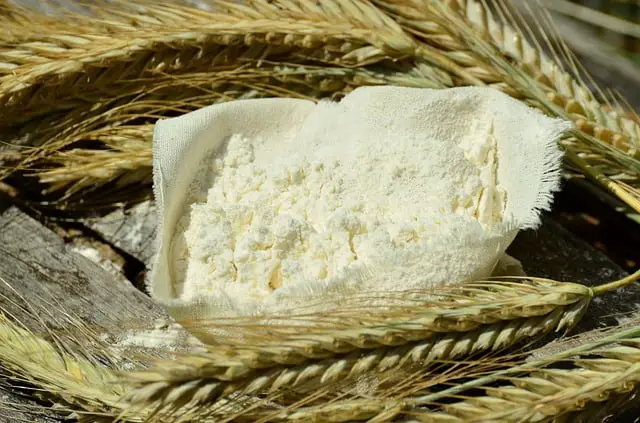 It's pretty obvious why corn flour would make this list. Basically, corn flour and cornmeal are the same thing. The only difference is that corn flour has a much finer texture. It's more finely ground than cornmeal, which is why the consistency is so different.
Still, even though their textures are not similar, the flavor remains the same in both of the ingredients. You can easily substitute cornmeal with corn flour in almost any dish out there. A great example is the Mexican tortilla. You wouldn't be able to tell the difference between regular cornmeal tortillas and the corn flour ones.
Polenta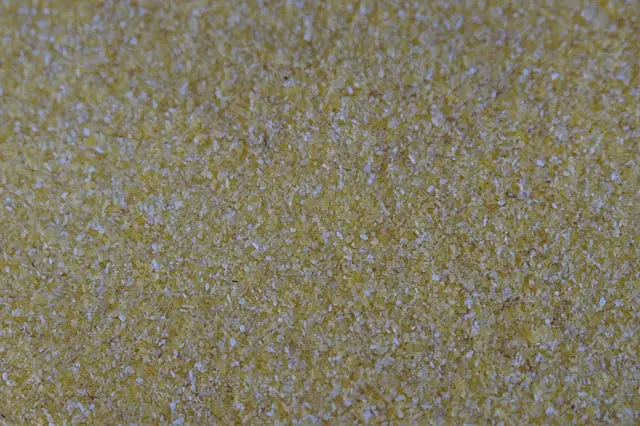 Although cornmeal and polenta are basically the same ingredients with different names, we couldn't rank polenta as number 1 solely because of its inaccessibility. It's not that polenta can't be found in the US; it's just that an average American is more likely to have corn flour in their home than polenta.
That being said — polenta is a great alternative. Its texture resembles cornmeal, but it's a bit more finely ground. All in all — it's the perfect middle between cornmeal and corn flour. There's no reason why it shouldn't work for you. If you're looking for something that will replace cornmeal perfectly, both flavor and texture-wise, polenta is definitely your best choice.
Corn Grits
Corn flour is a more finely ground version of cornmeal, and corn grits are the opposite. These actually have a rougher texture than cornmeal, making them perfect for coating and frying. However, corn grits work in other recipes, too, and just like both cornmeal and corn flour, you can find these in almost every supermarket.
So, if you don't mind a bit of texture, feel free to use corn grits exactly as you would use cornmeal. And if you have some left over, you can make the most amazing breakfast grits with parmesan and prosciutto! You can thank us later.
Crushed Corn Flakes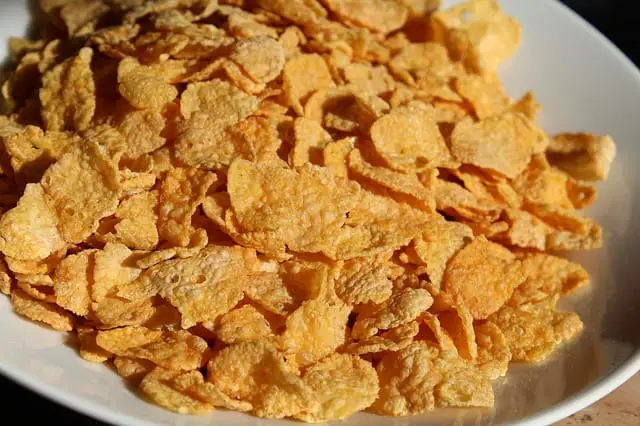 Without a doubt, corn flakes resemble cornmeal the least. But desperate times call for desperate measures.
All jokes aside, corn flakes can be a great substitute for cornmeal. They both have the same flavor, but their textures are quite different. However, with a bit of effort, you can make corn flakes work for you perfectly. Simply crush them into a cornmeal-like consistency using a rolling pin (or a similar tool).
Just like corn grits, they're great for coating and frying. We suggest that you try coating fish in crushed cornflakes and frying it. Once you try this perfectly crunchy, yet delicious piece of fish, you won't be going back to cornmeal ever again.
Breadcrumbs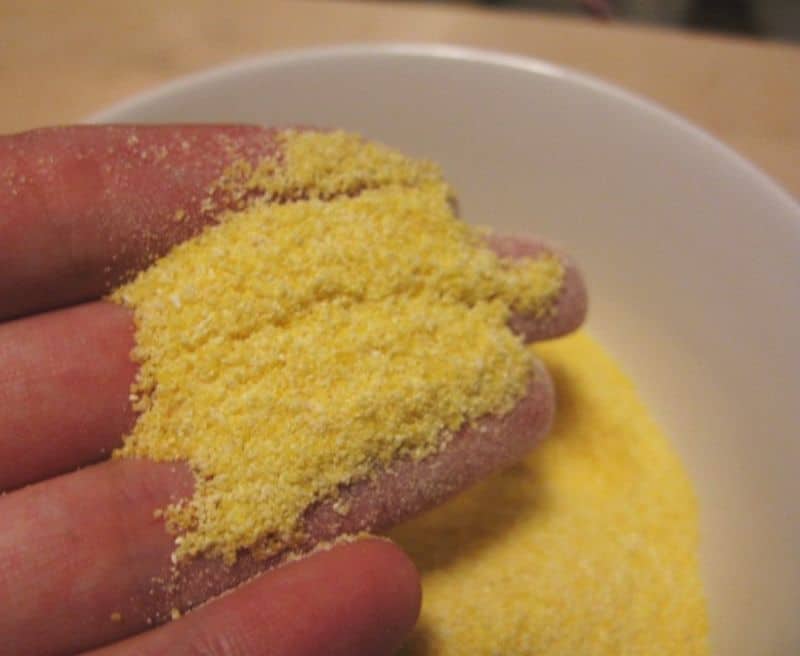 Obviously, breadcrumbs don't resemble cornmeal. They don't have the signature corn flavor, and the consistency is quite different, too. So, why are breadcrumbs on this list?
Well, for starters, almost every household has breadcrumbs. Even if you don't have breadcrumbs per se, you can easily make them out of old bread. All you have to do is leave sliced bread in the food processor until it gets to that fine, cornmeal-like consistency.
Moreover, breadcrumbs are delicious, and they make for the best and crispiest fried chicken coating ever. In fact, they might be the best choice when it comes to finger-licking drumsticks.
Final Thoughts
So, next time you realize you're out of cornmeal, don't panic. The second best solution is right in front of you.
Even if you're not an experienced chef and your pantry is half-empty most of the time, you probably have one of these items from the list. Any of them will work just fine in any dish.