A chef's life is better with a good knife. It's like an extension of your forearm. It's way better than a typical store-bought knife. Sharpness and ergonomics are of a higher standard. You'll feel good and comfortable.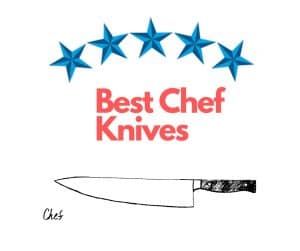 However, you have to spend a little extra than an average knife to get the quality you desire. It doesn't mean you should pay an astronomical price or travel to Japan to get the best knife. It's just in between.
We've come across a myriad of fantastic chef knives that worth to buy. These fit very well for full-time chefs and amateur cooks who are looking for a good sharp knife to kickstart the knife obsession. Have a look at the best chef knives you can buy today for the money
Top 7 Best Chef Knives Reviews
We've included western as well as japanese style chef knife. For more Japanese style specific, see here. Let's go to the chef knife reviews
It's the best budget chef knife available on the market, except if you don't want to downgrade and get the cheapest and quality kiwi knife which can get the job done. It's more like an all fit, go-to knife for chefs and home cooks who are with a super tight budget.
The ergonomics is good; It fits in most of the chefs hands. The steel of the handle is also hidden so that the balance is more towards the blade. It doesn't have an actual bolster, but you can see a look-alike on the handle. It protects the hand, and at the same time, you can hold the close to the blade.
The handle is made of plastic for easy cleaning and dishwashing. You can experiment with different cutting techniques but limited. Its good for most people out there looking for a quality knife at an affordable price.
Pros:
The cheapest bang for the buck
Not too light nor too heavy
Easy maintenance
Dishwasher safe
Good for home cooks
Cons:
Odd angle of the handle
It's slightly brittle
Needs frequent sharpening
not the best for cutting techniques
The Shun DM0706 Classic is a professional grade knife made from VG-10 stainless steel clad with 32 layers of hardened carbon stainless steel. This 8-inch chef's knife measures 12 by 2 inches and very sharp. It can glide effortlessly through veggies and meats like a breeze. It's world-renown among chefs for its durability and sharpness.
It's masterly crafted from top to bottom. Made from fine steel, the material on this chef knife is also second to none. If you upkeep it well, the knife can stay sharp and shiny for several years and beyond.
It comes with an unmatched lifetime warranty and impressive looks. It doesn't matter if you are a chef or not. Everyone will misjudge you for a 5-star chef if you carry one of this.
Pros:
The Shun DM0706 Classic chef knife is lighter than most of the high-end German knives out there. Now, do not make the mistake of confusing 'lightweight' with 'flimsy' parts.
The D-shaped handle really does its intended job very well by offering unmatched control and comfort. good balance
No fatigue. you can use this knife for chopping, cutting, slicing without causing any hand fatigue.
Ergonomically designed bolster
Cons:
A minority of the left-handed guys out there may not find it suitable. The handle of this knife is designed for right-hand users.
Although the knife is dishwasher safe, you shouldn't put the knife in a dishwasher. It may screw the edges of the knife in the long run. The edges won't rust with hand wash.
After neck-deep research, we found out that it's another gem for chefs. Its an extremely versatile knife that can handle any cutting, chopping, or slicing job effortlessly. Unlike the rivals, this is a SIGMAFORGE chef knife, which means it's constructed from a single piece of high-quality steel for precision cutting. It's super sharp.
So, you should watch out for your fingers because carelessness may cause the kitchen catastrophe.
The knife has scored very well in the Rockwell hardness rating. For those who don't know, the Rockwell test is to determine the hardness of a material. The rating of 57 indicates that the steel used in the making of the knife is hard and durable.
The Zwilling J.A. Henckels Professional S chef's knife has an edge angle profile of 15 degrees on each side, which makes it last longer than other knives with 12.5- or 10-degree angle.
Overall, the quality of this knife is superb and is among best chef knife.
Pros:
The handle on this 8-inch black knife is comfortable to use. It fits very well in small and also in large hands. Even a beginner can use the knife effortlessly without any hiccups.
Very well designed. Manufactured in Germany, the makers of the Zwilling J.A. Henckels Pro S Chef's Knife haven't compromised on the quality.
The knife has great edges and balance to it.
The bolster adds weight to the knife and acts as a guard.
Cons:
It does not come with a case.
The knife is not for the budget shoppers out there.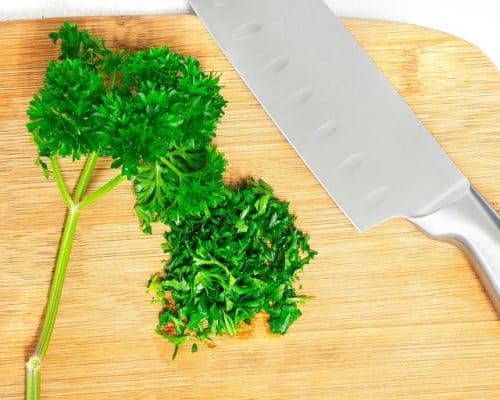 If you are not able to understand why people spend so much money on good knives, you owe it to yourself to meet the Global G-2. It's a non-conventional uniquely designed knife that is light and well-balanced.
The handle and blade are fused. Given its sharpness, it will speed up your time in the kitchen. Its a multi suited universal knife that can be used by even amateurs. It can easily handle easy, medium, and heavy-duty kitchen work like a champ.
The Global G-2 Knife is surprisingly light for its sturdy built. Moreover, the makers have used high-tech molybdenum-vanadium stainless steel for the blade. You may feel like a kitchen-ninja with this knife in your hand. its worth to note that global dropped the bolster.
Pros:
The knife has an excellent grip and solid edges to it. And, it arrives razor sharp from the factory. It's better to get a compatible cutting board for it.
Given the specs of the knife, the price is worth the asking price. They can easily increase the price, and we don't mind, and it's still worth the money
Unlike the competition, this knife doesn't lose its edges fast. Because of the well-maintained edges, extra pressure from the chef's end not needed.
It's worth it in the long run and will pay for itself in the long run because you won't feel the need to replace the knife more often.
Cons:
A few do not like the global G-2 unconventional design.

When you have the Grand Prix II by your side, everything cuts like butter. From soft to hard objects, nothing seems like a challenge to this knife. It just cuts through everything like a truck. The experienced geezers use grand Prix mostly because of this.
We don't recommend it for amateur cooks. Please let it use by veterans.
Once you lay your hands on this cook's knife, you won't settle for anything else. The Wusthof Grand Prix II Knife has exceptional German craftsmanship written all over its body. Grand Prix has serious sharpness to it. It's sharp, durable, and well-balanced.
As long as you don't throw this knife in the dishwasher, you don't need to fear. Of course, we are not saying you will be able to pass it on to the next generation. But easily regarded as one of the best chef knife
Pros:
The Wusthof Grand Prix II Cook's Knife has a splendid modern style to it. The shine and finishing on this knife are top-notch.
Unlike other knives in the same price spectrum, this knife maintains its superior sharpness for a long time. For its sharpness, it can be classified as a dangerous knife. So, one needs to be careful during use. That's why we said its the best for experienced.
World-class. The difference between this knife and other cheap ones is like night and day. This knife proves that it's worth saving a little every month to get a high-quality knife of this standard.
Cons:
Wusthof Grand Prix II is a tad bit heavier than its rivals, but this thing is a real workhorse. Therefore, this minor tussle should not be a dealbreaker.
There's Wusthof Classic in the same price category
Availability is very low.
Sharpening is a bit difficult because of bolster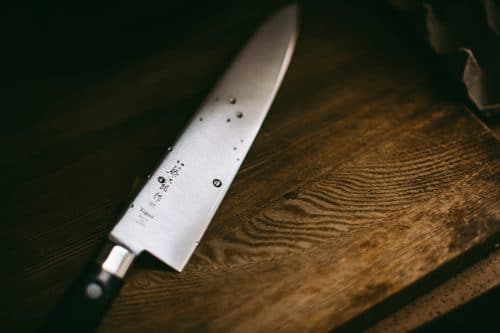 It's a newcomer yet the best seller. Not yet famous but increasing popularity among chefs but among home cooks and amateurs to gain experience.
The ZELITE INFINITY Chef Knife won't turn you into a master chef, but it will do what it's supposed to do. The weight of this chef knife itself should suffice to cut softer objects such as tomatoes or potatoes. It personifies professional sharpening at its best.
Given the specs, it's well worth the money and can act as a primary kitchen knife for years till you get the Rolls Royce of chef knives.
The ZELITE INFINITY Chef Knife is built to be ruthlessly sharp on purpose to save you a lot of prep time in the kitchen. 67 layers of high carbon stainless steel is not a joke.
It's strikingly beautiful and arrives in a lovely gift box. Yeah, you can gift it!
Pros:
It's a fantastic chef knife that may put its rivals in trouble. You can see that the makers have put a lot of attention to the details.
The rounded fiberglass handle on this knife is comfortable to hold.
It's a pleasure to hold, use, and look at this knife. Its balance is at the bolster
Cons:
Silly writing on the back of the knife.
Its the no brainer. We've already approved it. It's one of the most popular choices among all chefs. It's named different in japan. They call it Fujitora DP there. It's inexpensive and suitable for everybody except the super pro who wants the best of the best chef knife like the infamous Masamoto KS Gyuto which is hard to obtain.
It's a double bevel knife. The handle material is composite wood. You should never put this in a dishwasher. And make sure you are using a proper cutting surface.
There's no bolster, so use safely and properly maintain your exotic knife. Make sure to wipe it dry. And for sharpening, you can you wet stones as it gets dull very fast. And please don't drop it. It may not survive four feet fall.
It's the best budget chef knife if you want a Japanese style knife. We've mentioned other Japanese chef knives here.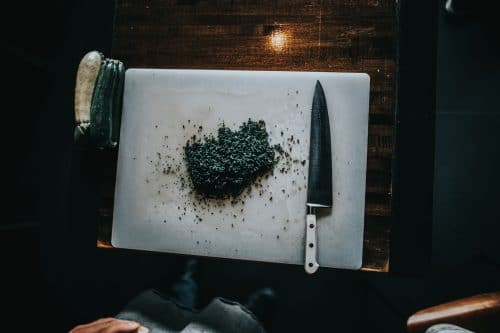 Chef's Pick & Honorable mention
These are the top choices out there on the market today for the price you pay. Usually, the chef's won't stick to just one knife. Some do have an arsenal of knives for a different purpose. Some want to try something different. Pick a knife that suits your style and upgrade only if necessary.