Confectionery and sugar candies are pure fantasy, and jelly beans are a curiosity that entertains older children. Although I must recognize … that these could be for adults only. While it is true that Extra Virgin Olive Oil jelly beans (aove) are more modern cuisine (in this case, inspired by Paco Roncero's recipe ), this small translucent delight has a more remote origin.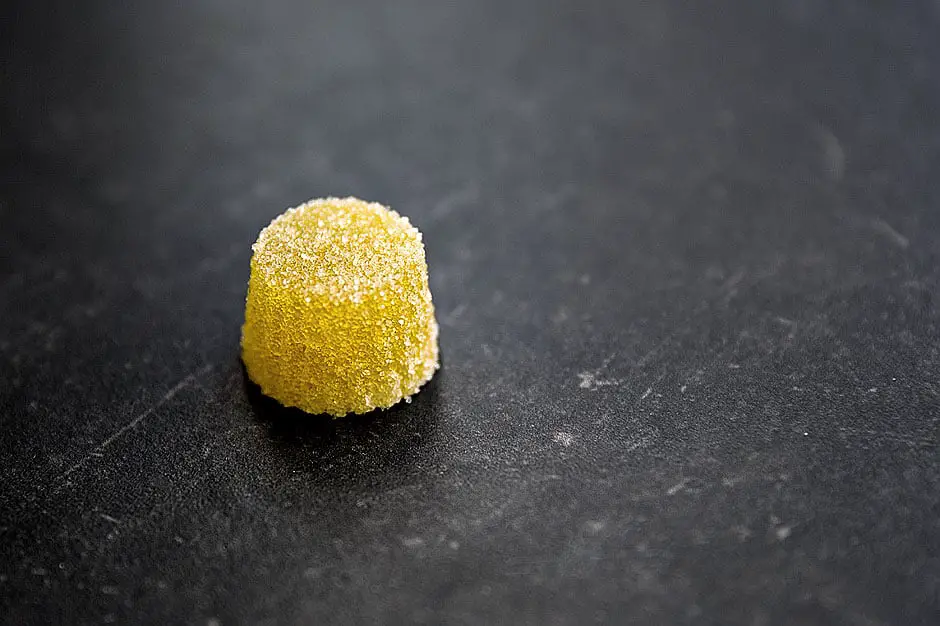 The gummies have not always belonged to that group of food that is eaten for pleasure, on the contrary, its origin dates back to the search for a light and energetic food that would serve as a company on long trips.
The great ancestor of jelly beans first appeared in the 1800s, but jelly candies of one kind or another have existed for thousands of years. However, it is from this date that candy makers began experimenting with sugar candies.
The first references of the twentieth century date back to 1905. However, jelly beans as such, find their origin in 1922 by the German Hans Riegel. Years later, with a smooth consistency and very similar to gelatin, this product managed to become very popular in Europe, consolidating itself as one of the most recognizable sweets. Its mass production begins in the markets of America from 1982.
The list of ingredients of modern jelly beans are extensive and varied, and has varied over the years. In its beginnings, gum arabic was the determining ingredient of gumdrops, but its high price and containing carbohydrates made it replaced by gelatin as the main ingredient, although it is also still used.
Most of the jelly beans we consume today are made with jellies, modified starch and a pectin-based powder. Pectin is a fibrous substance of thickening quality found in fruits and also used in the preparation of jams and compotes. This substance is the one that is used to make the jelly beans "elastic" and gives the capacity to be adopted in any way.
Another ingredient is gelatin, "protein in 85% of its composition that is obtained from animal raw materials that contain collagen (skin, bones ,.) and that does not contain fats or carbohydrates." It is widely used as a raw material for rubber candies since that soft consistency and pleasant sensation when biting is achieved.
Adding ingredients, we get the jelly beans… those soft chewy candies made basically with the mixture of gelatin, water, sugar and additives (dyes, sweeteners and flavor enhancers) to which different forms are given: bears, fruits, worms and an infinity of small figurines.
The oil (EVOO) is for this recipe, the magic ingredient, it is the essence itself. From olive oil in its natural state (liquid), we can distinguish its taste, smell and fluidity, but sensations such as consistency when biting it, cannot be determined.
However, EVOO jelly beans make it possible for us to appreciate their properties together, through our senses: sight, touch, hearing, taste, smell and flavor (combination of smell, taste and touch).
We present, a simple and interesting recipe to make extra virgin olive oil jelly beans. It is perfect if we want to surprise with something to taste and happy with the quality of something so ours, such as extra virgin olive oil (EVOO) … all in a small jelly bean.
Ingredients for making extra virgin olive oil jelly beans.
120 gr. of water (preferably mineral)
170 gr. of sugar
25 gr. of glucose crystal
1 vanilla bean
250 ml. EVOO (fruity Arbequina variety of good quality)
15 gr of leaf gelatin
100 gr Sugar
5 gr citric acid
PREPARATION OF THE GOMINOLAS
In a saucepan, hydrate the gelatin leaves, covering them with cold water for 5 minutes.
In another saucepan, we put the water, sugar and glucose. Everything is heated for approximately 10 minutes, being careful not to exceed 90 ° C. (To more easily manipulate glucose and remove it from the jar, I recommend wetting your hands with cold water and taking out the indicated amount).
Open the vanilla bean and scrape the pulp with the help of the tip of a knife.
Remove the saucepan from the heat and incorporate the gelatin hydrated and well drained. Shake slightly (They will dissolve easily). In this section we add the pulp of the pod.
We incorporate the oil little by little in thread, while beating to emulsify homogeneously.
Now we can pour it on the small silicone molds, in my case of chocolates.
Let cool for a couple of hours in the fridge.
Unmold and batter each jelly between 100 gr sugar + citric acid, and it is ready to be tasted. It has a curious taste! The quality of extra virgin olive oil is directly proportional to the intensity of the flavor.
The transparency will depend on the amount of air in the mixture, so we can cover with a film while we beat to reduce the amount of air. Although it can be easily solved, if you have a vacuum chamber …
You can use colored sugars if you want a fun or more creative presentation.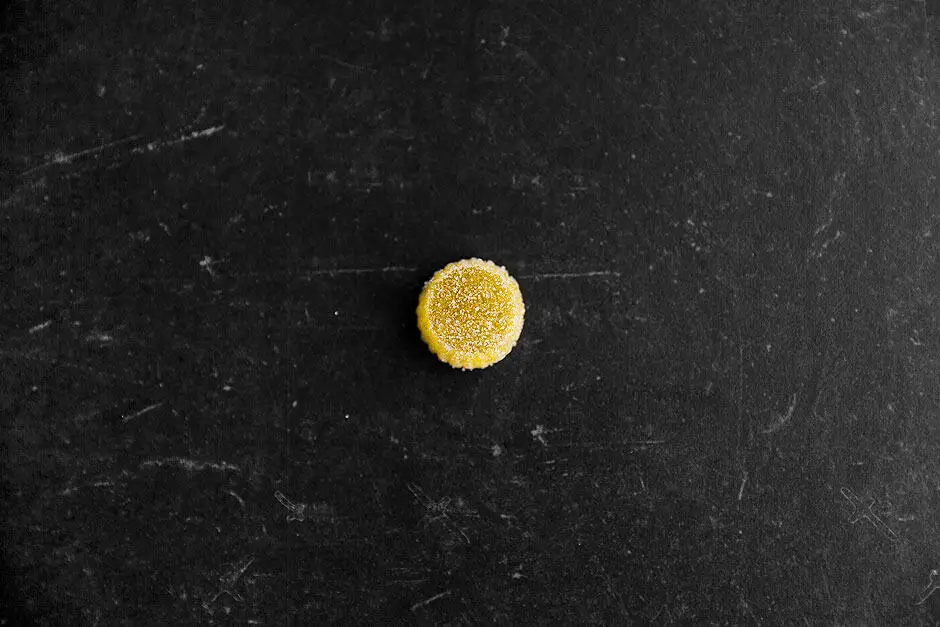 Now you can be a child again!