Fontina cheese is sometimes hard to substitute in certain recipes like Chicken Valdostano. The reason is its intense aroma, which makes finding the right Fontina alternative a problem, especially if we look for it in local grocery stores.
On the other hand, some of us are used to cooking with substitutes for Fontina because our kids don't like the strong smell of that particular cheese. So to help everyone out, we have decided to write an article that will hopefully allow anyone to find an alternative that will work for them.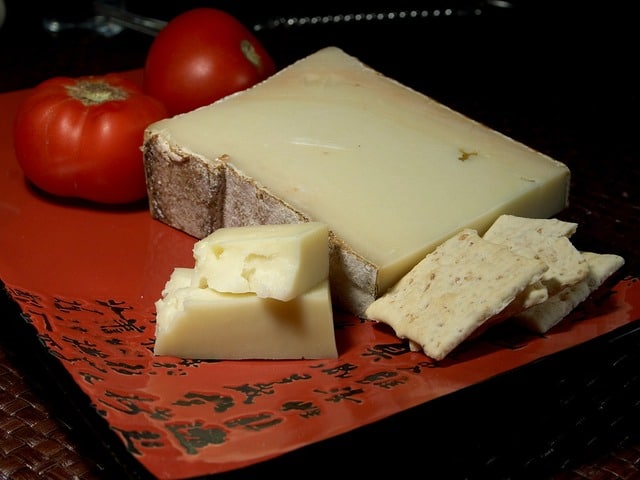 What's So Special About Fontina?
Most people aren't usually fond of Fontina because of its strong aroma that can only intensify as the cheese gets older. Fontina is also specific because of the way it looks. It has an irregular shape and a reddish rind when it's aged well, and we can usually buy it only in that stage of ripeness.
A true Fontina is only made from cow milk that comes from Val d'Aosta in Italy. Its texture is creamy and rich with only a couple of holes in the middle. If we melt it for a dish like gnocchi, it will become smooth and mild.
There is also a Danish Fontina, which we have probably seen in local stores. However, the main difference between the two is in the sweet aftertaste that the Danish alternative leaves behind.
Where to Use Fontina Cheese
There are numerous recipes where we can use Fontina for a better and more rounded taste. When melted, it will add to the overall creaminess of the dish. Therefore, it is a great cheese to use in sauces that require a strong aroma.
One of the main benefits of Fontina is that it melts evenly, unlike some other types of cheese. However, since it's high in calories, we shouldn't eat it often, especially if we're trying to lose some weight.
Still, Fontina is very versatile, and we can use it in various dishes, from appetizers to main courses. No matter how we decide to include it in a recipe, this cheese will surely leave a huge impact on those who try it.
We will never make a mistake if we decide to use Fontina with chicken or pasta. Why? Because cheese with such a strong smell will perfectly round up ingredients that are naturally bland. However, we can also try to add an interesting twist and grind it over a sandwich for breakfast. And how about omelets or frittatas? Why not. We can even further experiment with it and use it as a dessert cheese because it has such a delicate taste.
It's also worth mentioning that some even use Fontina as a substitute for Parmesan when it's fully matured. The reason is that its nutty flavor can perfectly accentuate some dishes that have a mild taste.
The Best Fontina Alternatives
If we want to find a good Fontina alternative, it must meet certain requirements. Above all, it must be similar to Fontina. Furthermore, such substitute must be made from Italian cow milk.
It should also have a semi-hard texture. Such texture is crucial because a very young Fontina is soft and melts well. On the other hand, the mature one is hard and has a very distinct nutty and buttery flavor. As a result, if we use a Fontina alternative that has a semi-hard texture, it will give us the best of both worlds.
If we can't use Fontina for fondue, sauces, and other dishes for some reason, we'll need to use another high-quality cheese. Here are some of the best ones that we were able to find.
Gouda
Gouda originated in the Netherlands, and it is one of the world's most famous types of cheese. Its texture is firm but creamy, and it melts pretty well. Just like Fontina, the Gouda will also get a stronger aroma once it matures. However, it will retain the buttery characteristics that go so well with strong sauces and delicate wines.
Gruyere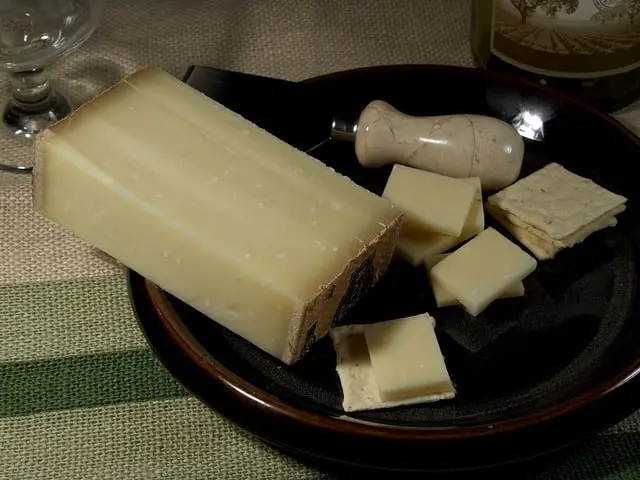 Gruyere is a good mature Fontina alternative because it has a dense texture and a strong nutty flavor. We can get the most out of it if we use it in soups, sandwiches, and pasta. It's made out of Swiss cow milk and has a recognizable yellowish color. Due to the similarity, most chefs consider it to be the closest match to Fontina.
Taleggio
Taleggio is another great alternative due to its strong, distinctive smell and high-fat content. Also, it's a strictly Italian product just like Fontina. We can use it on pizzas and sandwiches or as an appetizer. However, we ought to mention that it goes best with meat.
Provolone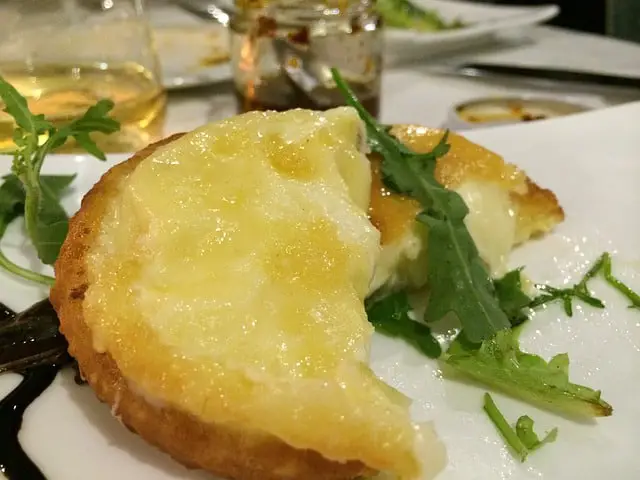 In our opinion, Provolone is probably the best Fontina alternative for soups and baked pasta. Most people use this cheese for sandwiches too because it is mild and almost has no smell. It will be a perfect choice for most recipes, especially if our children aren't fond of pungent cheese.
Emmental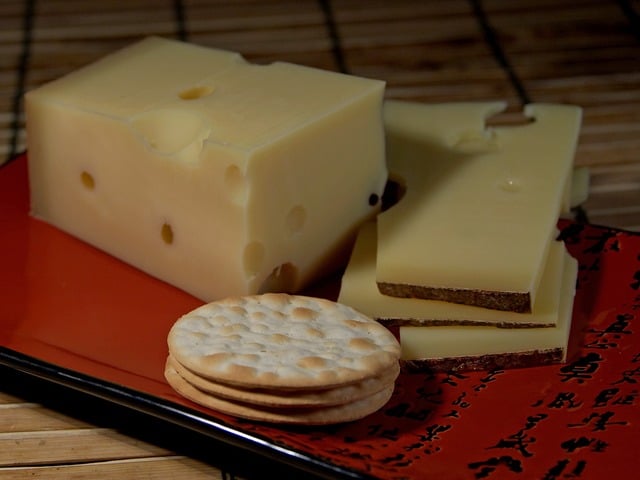 Most of us refer to Emmental as Swiss cheese. When someone mentions it, we usually think of its hard texture, holes, and a really pungent smell.
Now, in order to get the most out of such a strong cheese, we should use it in dishes where the nutty flavor of Fontina is desirable. However, if we don't mind its sharp aroma, we can also put it in sandwiches.
Mozzarella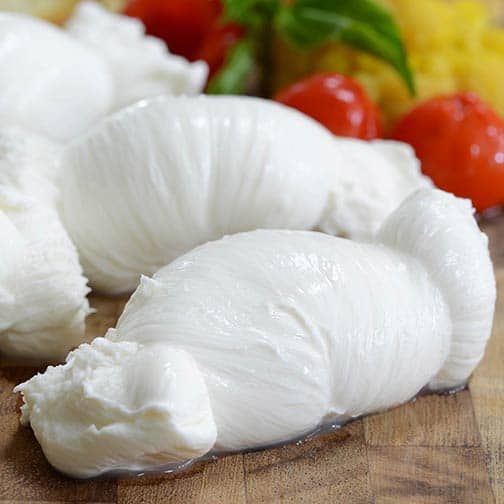 We believe that most wouldn't expect to see this one on our list. But believe it or not, Mozzarella is a great Fontina alternative if we need its gooiness for our recipes.
Still, we must be aware that the taste of Mozzarella is extremely mild and won't replace Fontina's earthy aroma. Therefore, we might want to consider mixing Mozzarella with other types of cheese in sauces and fondues.
Edam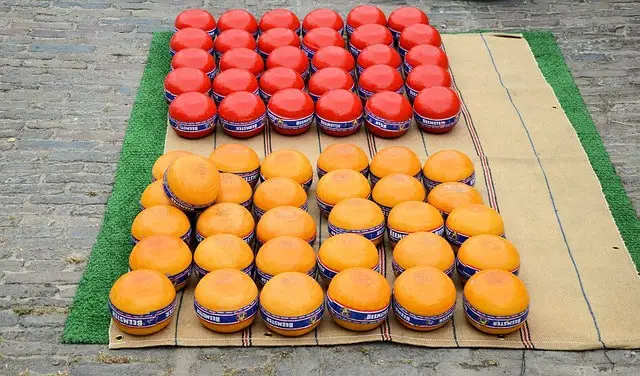 Edam is another great Fontina alternative from the Netherlands. It also has a nutty flavor, though we should note that it is somewhat mild. But if we require cheese that melts almost the same way as Fontina, then Edam is the way to go.
We can add Edam to melted or baked dishes. However, we can also use it as a table cheese since it pairs remarkably well with fruit and wines.
Edam as a substitute also has one other benefit. Namely, it's low-fat, so it can be a perfect alternative for those who are looking to lose some weight.
In Conclusion
As we have seen, there isn't a perfect Fontina substitute. However, all these types of cheese on our list have similar characteristics and will, therefore, work in different dishes. But we shouldn't think too hard when we're deciding which one to use; in the end, it all comes down to what's available in the grocery store.