Whether we don't like its taste or can't find it in the stores near us, it's important to know what herbs we can use as a tarragon substitute. That's why in this article, we will give you a list of the best tarragon alternatives. But, before we start, let's talk a bit about this herb and how you should use it in your meals.
What is Tarragon and How Should I Use it?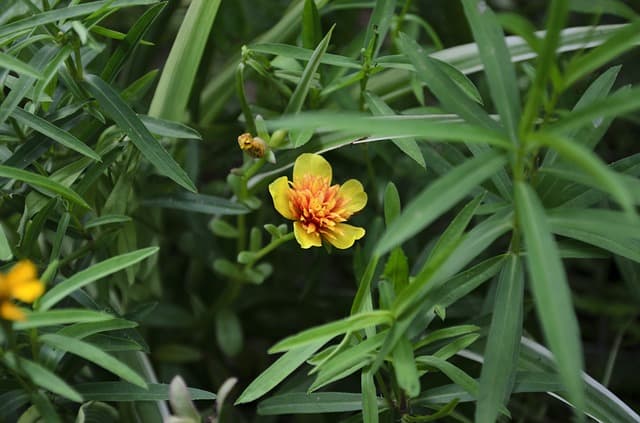 Tarragon, otherwise known as Estragon, is a type of a perennial herb from the family of sunflowers. It comes in a few varieties, with French and Russian tarragon being the most well known for their aromatic properties. Furthermore, it is an essential part of French cuisine. For example, you just can't make Béarnaise sauce without tarragon.
As for the taste, tarragon strongly resembles anise or licorice. Depending on the flavors you love, that can either be a really great or a really bad thing.
Should I Use Fresh or Dried Tarragon?
First, it's important that we recognize the distinction between fresh and dried tarragon. Even though it's the same plant, there is a huge difference in the potency of the taste.
Also, a few good rules to abide by when replacing fresh or dried tarragon would be:
When replacing fresh tarragon with fresh spices, use the same amount
When replacing fresh tarragon with dried spices, add a smaller amount and keep gradually increasing it until you achieve the desired strength
Replacing Fresh Tarragon
As we mentioned before, you just won't be able to make Béarnaise sauce without tarragon. This sauce is a great addition to any meat, as many people can testify.
However, some might not like its potent sweet taste. So, some plants that will serve you as a good tarragon substitute if you want to make Béarnaise sauce would be:
Basil leaves
Chervil
Fennel fronds
But, the next step is a bit tricky. Now you have to figure out how much of each spice you need to add in order to achieve the right taste.
Replacing Dried Tarragon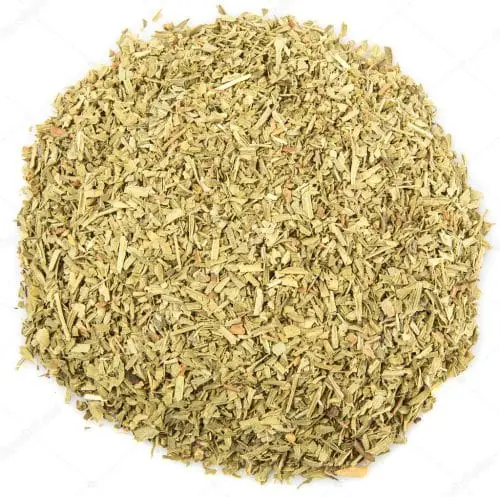 When it comes to dried tarragon, things are a lot easier. There is a larger variety of spices that can replace dried tarragon. So, we have a bit of leeway to pick between spices that best suit us. However, now we face a new dilemma. Do we want to replace the licorice note? Or do we want the taste to lean more toward Mediterranean cuisine?
In case you want to replace the classic taste of tarragon, we suggest using anise. Anise seeds have a similar taste to tarragon, so you will notice only a slight difference.
In contrast, if you want to lean toward a more Mediterranean cuisine, we suggest using:
Rosemary
Basil
Dill
Marjoram
Oregano
But, since all of these spices have a slightly different taste, we recommend using just a little bit of each. You can always just add more in case you aren't satisfied with the taste.
Moreover, if the recipe asks for dried tarragon but you only have fresh at hand, we recommend adding a small amount. Fresh tarragon has a much more potent taste, and we can really mess up our meal if we add a lot of it.
What Tarragon Substitutes Should I Use if I Don't Like The Taste?
Seeing as how tarragon is a strong spice, it's subject to both praise and criticism. Not everyone likes its sweet aroma, and that's okay. If we don't like the taste, it's not the end of the world. Thankfully, many plants can serve as great tarragon substitutes, so we won't have to miss out on our favorite meals.
If you wish to learn which plants make the best tarragon substitutes, take a look at this list we've compiled:
Dill
With dill, we can achieve a very similar effect to the one we get with tarragon. It's easily recognizable by its narrow leaves and a familiar taste. However, dill is slightly bitter, so it's best used with meat and fish.
Basil
Chances are we have all used basil at one point in our kitchen, even though it comes in so many varieties. The most common types of basil are sweet, holy, Thai, and lemon. Basil is a great substitute for tarragon, and it's especially great for meals that involve chicken or cheese, or if we just want to make a great sauce.
Anise
Anise is probably the closest tarragon alternative we could ever get. However, it is important that we pay close attention to the amount of anise we use in our meals. If we add too much, we risk making our meal too sweet.
Marjoram
Marjoram is another great substitute for tarragon, with a slightly sweeter taste than basil. It has a slightly stronger lemon-like taste that sort of resembles the licorice flavor of tarragon. As such, Marjoram is great for soups, stews, and sauces.
Thyme
Even though thyme might not be similar to tarragon at all, bare with us. It all depends on how we use it. There are a few recipes that involve lemon and are guaranteed to blow anyone away if we add thyme to them.
Chervil
Chervil, like basil, is quite similar to tarragon and often gets mistaken for it. However, we must note that although chervil is very similar to tarragon, it has a more subtle taste. That is why we have to be very careful about the amount we use because we can end up adding too much. In any case, when it comes to meals, chervil is great for salads, sauces, white fish, and eggs.
Fennel
Fennel is surely one of the most underutilized vegetables with amazing qualities. When caramelized, it gives out a flavor very similar to licorice.
Every part of the fennel plant is edible, and we can use it as a very mild tarragon substitute if the pure taste of tarragon is too much for us. Moreover, we can use it if we ever decide to make homemade absinthe.
Conclusion
Tarragon is certainly a great and strongly flavored herb. However, not many people like that sweet licorice-like taste. The best tarragon substitute for us depends on what aspect of tarragon we don't like. Whether it's the sweetness or the strength of the flavor, we can easily find a substitute that everyone in our family will like.
As you have seen, many plants serve as good tarragon substitutes. So, we won't have to worry about not being able to find the proper one. We can guarantee that you will find at least one of the plants in the stores near you.